A wide range of services is offered at Ereso Plastic Surgery & Aesthetics in Mountain View, including personalized programs medically supervised by our experienced plastic surgeon, Alexander Ereso, MD. With the addition of the Ereso Plastic Surgery & Aesthetics in 1992, complete facial services are available, and each program is tailored to your individual needs. Continue reading for more information about our aesthetician services. 
Explore These Topics
HydraFacial®
A HydraFacial® is a comprehensive facial rejuvenation treatment. Several variations of the HydraFacial® exist and we have the latest one. Its ability to cleanse, exfoliate, and brighten the skin has made the HydraFacial® a staple of many elite medical spas. 
The unique HydraFacial® process can include multiple steps, including the removal of impurities (e.g. debris, dirt, dead skin cells) and the infusion of various serums. While the particular solutions used can vary based on your skincare needs, they often include amino acids, potent antioxidants, and anti-aging properties to refresh the complexion. 
We typically perform the HydraFacial® treatment to address wrinkles, acne scars, sun damage, and other common aesthetic concerns. In most cases, a HydraFacial® can be completed in half an hour, and a recovery period is seldom necessary. For best results, we recommend patients come in for multiple HydraFacial® sessions.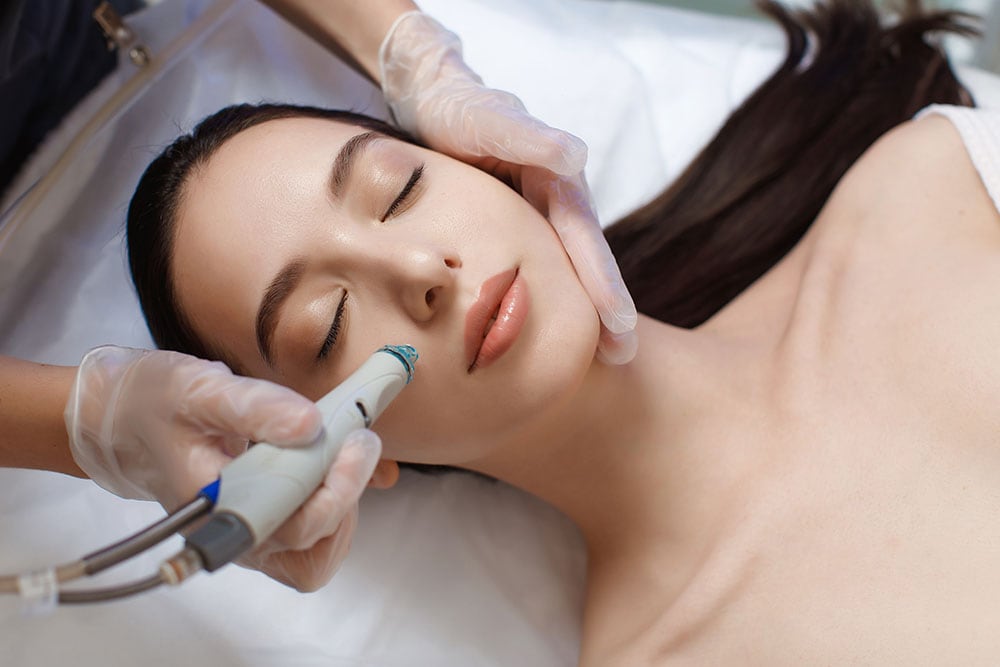 CryoCorrect™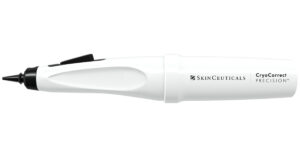 Manufactured by SkinCeuticals®, a celebrated brand of medical-grade skincare products, CryoCorrect™ is a non-invasive in-office solution. In the hands of a qualified aesthetician, CryoCorrect™ can revitalize the appearance of the face, hands, and other treatment areas with little to no downtime or side effects.
CryoCorrect™ employs cryotechnology, a method that uses a precise amount of carbon dioxide (CO2) to freeze away unwanted skin lesions. In particular, CryoCorrect™ can be very effective in the reduction of skin tags, age spots, and sun spots.
Generally, CryoCorrect™ is considered quicker, safer, and more comfortable than similar procedures, namely liquid nitrogen. Many patients see a significant reduction of their skin tags and dark spots after a single session of CryoCorrect™.
LATISSE®

LATISSE® (bimatoprost ophthalmic solution) 0.03% is the first and only prescription treatment approved by the FDA for inadequate eyelashes. It was developed through years of research by Allergan, a pharmaceutical leader with over 60 years of expertise in prescription eye care products. 
This innovative product is able to encourage lash growth with the help of its active ingredient: bimatoprost. Although the precise mechanism of bimatoprost in relation to eyelash growth is not known, research suggests that the growth of eyelashes occurs by increasing the percent of hairs in, and the duration of, the growth phase of the hair follicles. Bimatoprost can prolong this growth phase, allowing the lashes to grow longer, thicker, and darker.
LATISSE® is a once-a-day treatment applied topically to the base of the upper eyelashes. Patients in a clinical trial saw results in as few as 8 weeks with full results after 12 to 16 weeks.
Contact Us
Our aesthetician, Sonja Cody, is an expert specialist who has helped thousands of patients look and feel better. Sonja has many years of teaching and hands-on experience in the aesthetic industry and takes great joy in developing customized treatment plans to refresh and rejuvenate all types of skin. Contact our team today to learn more about our comprehensive set of treatment options, or to schedule a first-time consultation with Sonja.