For decades, liposuction has been the surgery of choice for patients who want to shed a modest amount of excess weight to achieve more toned body contours. It has remained a plastic surgery staple not only because it is highly effective, but because it has evolved and improved along with technological advancements.
Dr. Alexander Ereso has performed liposuction surgery throughout his career in the Mountain View/San Jose region. For this procedure, he makes small incisions in the targeted area and then artfully suctions out unwanted fat cells to achieve a nicer physique for men who want to look toned rather than chubby.
Male Liposuction Candidacy
Men who are in good health overall and are close to their goal weight aside from stubborn pockets of fat are best suited for liposuction. During a consultation, Dr. Ereso will determine if you are a good candidate for liposuction and help establish reasonable expectations for what liposuction can achieve.
Benefits Of Liposuction For Men
Liposuction is a versatile surgery, capable of treating many areas on the body. Male patients commonly seek liposuction treatment on the back, abdomen, love handles, chest, thighs, chin, neck and ankles. The fat cells removed during the liposuction procedure are eliminated permanently. So long as you continue to maintain a healthy diet and lifestyle, your new contours should last indefinitely.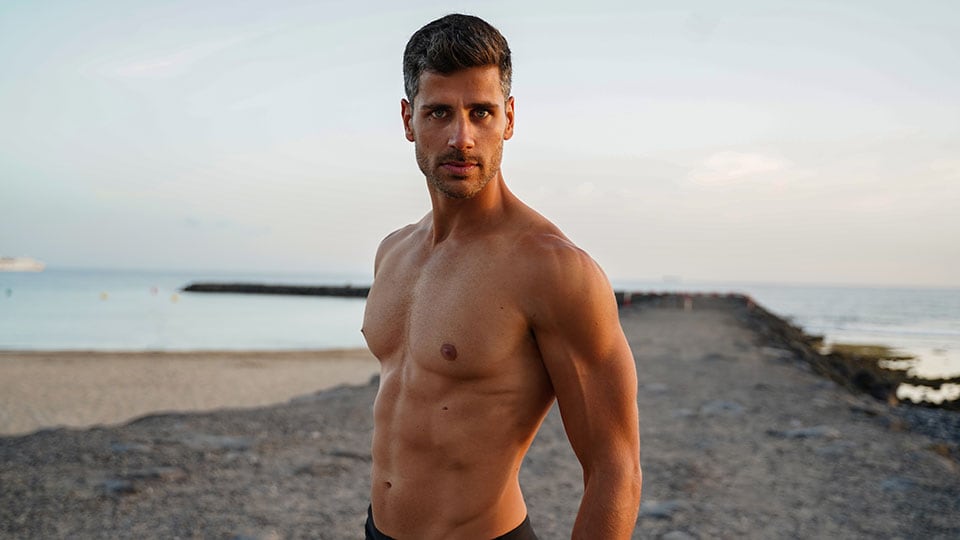 Why Choose Us For Male Liposuction?
Dr. Ereso has experience performing liposuction on male patients. Doctors who primarily operate on women often do not fully appreciate the difference in contours that make a male body more attractive. Because men's skin is thicker, it is usually easier to shape, although the fibrous tissue that surrounds male fat can also make it harder to remove. Having a doctor who understands these differences will produce better results.
Preparation For Male Body Contouring
Since liposuction is not a weight loss surgery, it is important to do the work yourself (diet and exercise) to get your body as close to your goal weight as possible. After that, liposuction can help get rid of the remaining fat pockets that have been resistant to even a healthy lifestyle.
Male Liposuction Recovery And Results
Though post-liposuction swelling and bruising will peak during the first week, it will likely remain visible for a month or two. Many patients are ready to return to work after 7 to 10 days, provided their jobs are not physically demanding. You will be under strict orders from Dr. Ereso to wear a compression garment that will accelerate the healing process. It can take a few months for your body to completely heal and the full results of liposuction to manifest.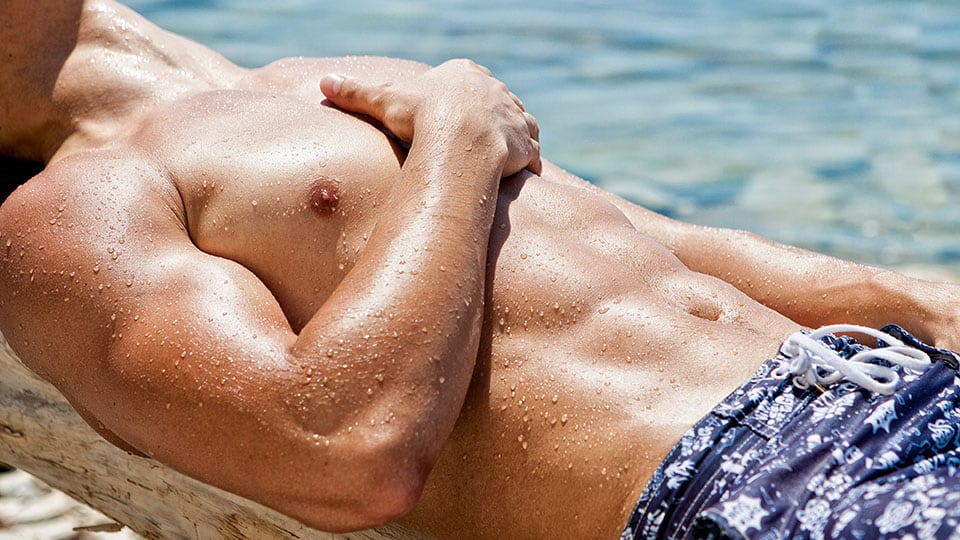 Risks And Safety Concerns Of Male Lipo
A small percentage of patients will experience infection following liposuction surgery. To minimize these risks, please follow Dr. Ereso's thorough post-surgery recommendations for your ongoing safety and wellness. Liposuction is largely a safe procedure, with most complications that arise being minor.
Male Liposuction Costs And Financing Options
The price of liposuction varies with much of the cost depending on which parts of the body are being treated. After examining your body during a consultation, Dr. Ereso will provide you with a price that reflects the procedure(s) you are requesting. Ereso Plastic Surgery & Aesthetics offers financing options to liposuction patients who would prefer to make payments toward the cost of their procedures.