Dr. Ereso has been performing cheek augmentation with implants and fillers for many years. By placing an implant directly over the cheekbone or administering filler injections, Dr. Ereso can redefine the cheek area and create greater harmony among the cheeks, mouth, eyes and nose.
Cheek Augmentation Candidates
You may qualify for cheek augmentation if you have always had poorly defined cheeks, or if you have lost volume in your midface area due to the effects of aging or weight loss.
Cheek Augmentation Benefits
When undergoing cheek augmentation, you can look forward to fuller, plumper cheeks and enhanced cheekbone projection. Enhanced volume and definition in your midface will make you appear younger and healthier. Cheek augmentation will also improve the overall balance between your facial features.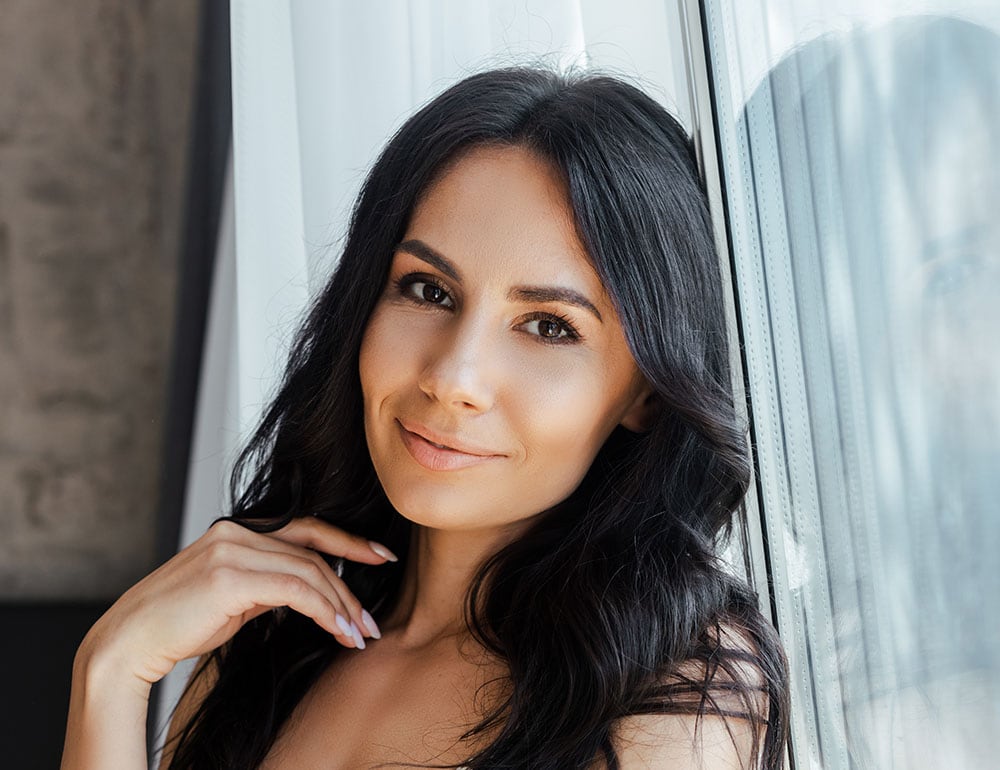 Why Choose Us?
Whatever your motivation for seeking cheek augmentation, you can count on Dr. Ereso for personalized care. As a board-certified plastic surgeon, he is uniquely qualified to refine and improve all of your facial features, including the cheeks. Dr. Ereso's goal is to exceed your expectations with his technical expertise and eye for artistry.
How To Prepare For Cheek Surgery
The first step toward cheek augmentation is a consultation with Dr. Ereso to discuss your needs and treatment options. Based on what you describe in your consultation, the plastic surgeon will tailor a plan to enhance the shape and fullness of your cheeks.
In the days leading up to your procedure, Dr. Ereso asks that you discontinue the use of any blood-thinning medications and avoid excessive consumption of alcohol. A complete list of pre-operative instructions will be provided to you; our team is always available to answer any questions.
Cheek Implant Surgery Details
Cheek implants come in different sizes and shapes to complement your unique facial contours. The most popular cheek implants are crafted from silicone and offer a very natural look and feel. The use of any artificial implant can bring up some safety concerns. However, the implants that Dr. Ereso uses have been extensively studied and proven safe and long-lasting.
If you are not comfortable with cheek implants, Dr. Ereso can discuss using injectable fillers or fat transfer instead.
Recovery & Results for Cheek Augmentation
The placement of a cheek implant can cause some temporary discomfort (e.g., tightness or tenderness). These after effects usually go away on their own within a few days. If your cheeks feel tender or sore, you may want to limit your diet to soft foods only. Dr. Ereso also asks that you refrain from strenuous physical activities for at least two weeks after surgery.
Risks & Safety
Infection and bleeding is always a risk after cheek augmentation, though the likelihood of complications is significantly lower if you follow Dr. Ereso's recovery instructions.
Complementary Plastic Surgery Procedures
Cheek augmentation can be performed alone or paired with another surgical or non-surgical procedure for full-face rejuvenation. Many of Dr. Ereso's patients opt to combine cheek augmentation with facelift, eyelid lift, rhinoplasty, or chin augmentation.
Cheek Augmentation Costs & Financing
For information about the expected cost of cheek augmentation, please request a consultation with our team. We can go over payment and financing options at the time of your appointment.
To discuss cheek augmentation with Dr. Ereso, please request a consultation at Ereso Plastic Surgery & Aesthetics today.