If you desire a shapely buttocks but were not born with a lot of natural volume in your backside, there is a procedure specifically designed for your needs and it offers some incredible benefits.
The Brazilian Butt Lift uses fat grafting, a technique that involves transplanting surplus fat from another area of the body (e.g., thighs, abdomen, flanks and back) and injecting it into the buttocks to add shape and volume.
The Brazilian Butt Lift is quickly growing in popularity. The American Society for Aesthetic Plastic Surgery (ASAPS) claims it is the fastest-growing surgical procedure in the country. This year's statistics will almost certainly show this trend continuing.
The Brazilian Butt Lift is available at the Mountain View plastic surgery practice of Dr. Alexander Ereso. Dr. Ereso is always on the lookout for the latest, greatest and safest procedures and techniques and is happy to incorporate this revolutionary butt lift procedure into the practice.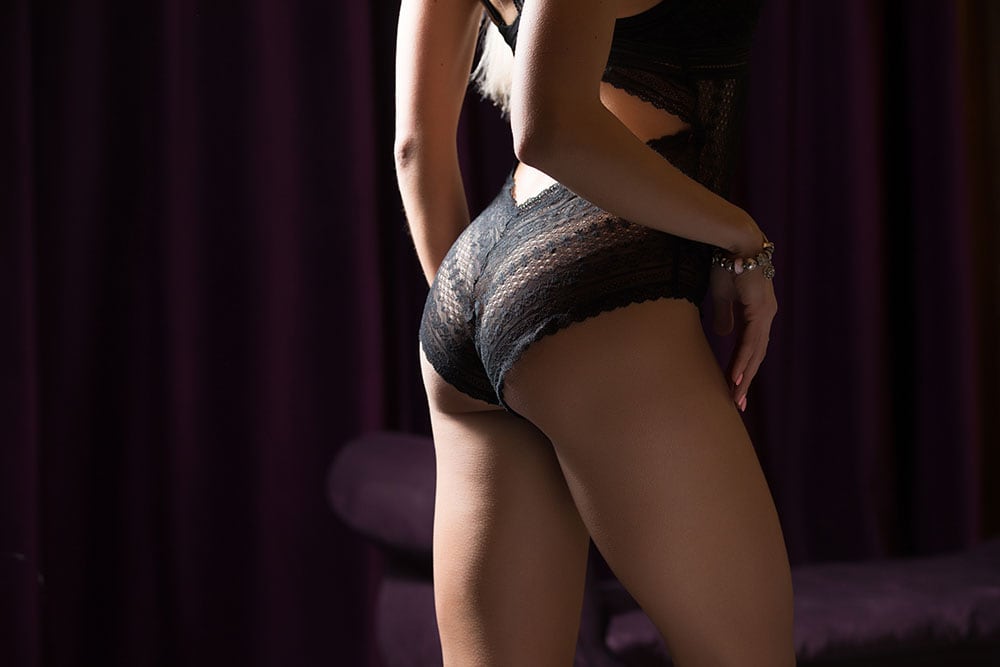 Brazilian Butt Lift Benefits
There are several advantages of the Brazilian Butt Lift over traditional buttocks augmentation with an artificial implant. Since the BBL uses your own fat there is a reduced risk of infection or adverse reaction. With buttock augmentation performed placing a foreign implant device, potential risks of complications can occur including the loss of the implant secondary to infection.
Another advantage of using your own fat is that it produces a more natural result, which is important to many of our patients who want to avoid an over-exaggerated look.
Perhaps the greatest advantage of the Brazilian Butt Lift is that the donor site areas of the body receive liposuction to make you look slimmer. By redistributing the fat, Dr. Ereso can simultaneously enhance the shape of the abdomen, buttocks, hips, and thighs. Suctioning the fatty tissues of the lower back, flanks, and the superior most part of the buttocks with special attention to detail is essential to obtain the best appearance and provide a comprehensive body sculpting result. The Brazilian Butt Lift is truly two cosmetic procedures performed at the same time.
Consultation With Dr. Ereso
During your Brazilian Butt Lift consultation with Dr. Ereso, you will be asked to describe your ideal buttock shape and size. It may be helpful to bring a photo or look through before-and-after photos of Dr. Ereso's former patients to identify what you hope to achieve.
Dr. Ereso will examine your buttocks and determine whether your surgical goals are realistic. He will also inquire about your medical history, medications and any allergies to determine whether you are healthy enough to undergo surgery. You should ask any questions you have about the procedure and what it entails.
Preparation For BBL Surgery
The best way to prepare for Brazilian Butt Lift is to eat a healthy diet, exercise regularly and get plenty of sleep. Dr. Ereso may ask you to stop or change any medications that could raise the risk of complications during or after surgery.
Preparing for recovery is also important. You will need to plan to stay off of your buttocks for several weeks after surgery. This may entail purchasing a few recovery essentials, including a donut-shaped pillow that allows you to sit without putting pressure on your healing buttocks. Other preparations you can make are stocking your fridge, laundering loose, comfortable clothing and linens and setting up a recovery space in which you can rest and relax after surgery. If you have children or pets, arrange for another adult to help you care for them during the first few days of your recovery.
BBL Surgery Recovery
After butt fat grafting, it is common to have mild bruising, swelling and discomfort both in the buttocks and in the donor area. You will be fitted with a special compression garment to support the healing tissues and minimize swelling. Wear your garment as directed. Otherwise, refrain from sitting or laying on your buttocks, as too much pressure can interfere with the transplanted fat developing a blood supply.
It may take two weeks before you are ready to resume work (depending on your job) and up to six weeks before you can resume the rest of your normal activities, including exercise.
Results
You can expect approximately 60-70 percent of the fat injected to remain in place at one year after the procedure. If you desire an even fuller look, you may decide to add more fat to the buttocks requiring a second procedure. If you are very thin and do not have enough donor fat to use, Dr. Ereso may advise you to gain weight or explore other alternatives to achieve your desired results.
Brazilian Butt Lift Risks/Safety
Like any procedure, Brazilian Butt Lift comes with risks. But by selecting a surgeon who is certified by the American Board of Plastic Surgery, you can feel confident that your risk of complications is low. Dr. Ereso has a lot of experience with Brazilian Butt Lift and understands exactly how much fat can be removed from the donor area and where/how to safely inject the fat to ensure a smooth, safe procedure.
BBl Surgery Costs/Financing
Brazilian Butt Lift costs range according to the specific treatment plan. Our team can discuss specific pricing and financing options after your consultation with Dr. Ereso.
Schedule An Informational Consultation
We would be happy to tell you more about buttock augmentation with fat grafting. Please contact our office to schedule a personal consultation with Dr Ereso.