Rhinoplasty has become one of the top plastic surgeries requested by men, who now account for about one quarter of all procedures performed. Because the nose is positioned at the center of the face, many men place high importance on the appearance of this prominent feature. Not everyone wants the same nasal appearance, however, which is why Dr. Alexander Ereso carefully devises a surgical plan that addresses the precise issues the patient wants to correct. With male patients in specific, he will take an approach that improves the nose's appearance without sacrificing any of its more masculine traits.
Male Rhinoplasty Candidacy
Men who are non-smokers and in good health overall with reasonable expectations about what rhinoplasty can achieve are generally strong candidates for rhinoplasty.
Male Rhinoplasty Benefits
Among the many changes attainable through rhinoplasty are:
Straightening the alignment of the nose
Widening or narrowing the base of the nose
Repositioning the trajectory of the nasal tip
Flattening unwanted humps
Fixing the symmetry of the nose
Decreasing the size of the nostrils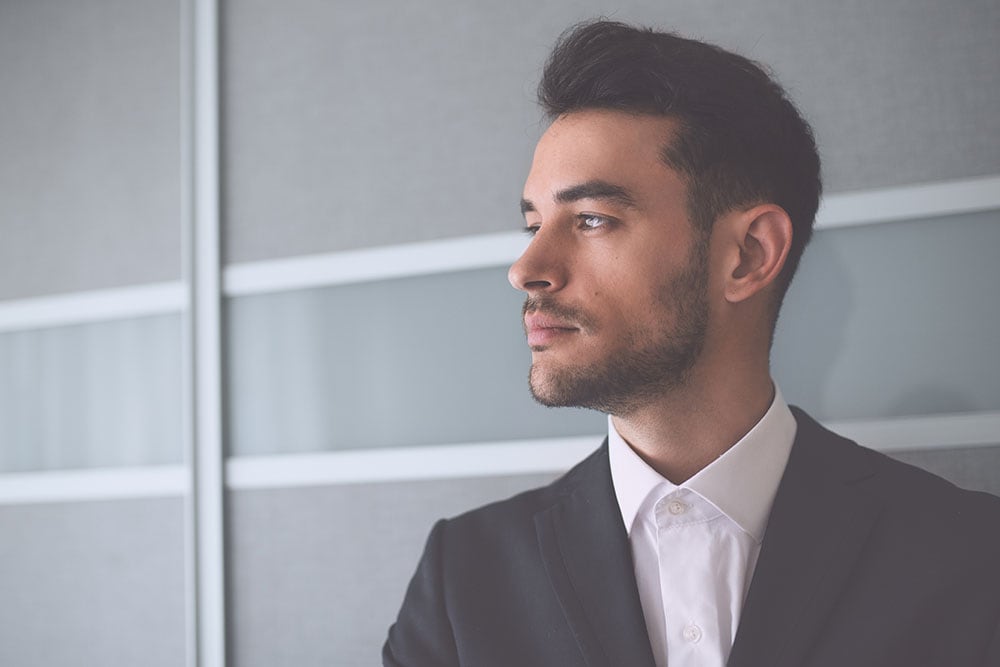 Why Choose Us For Rhinoplasty?
It is important that a man choose a plastic surgeon who has experience working with male patients and understands male standards of attractiveness. For example, nose job surgery that looks good on a woman could look out of place on a man. On average, men have larger noses with straighter bridges and a wider bases, so Dr. Ereso takes these factors into account when performing rhinoplasty.
Preparation For Male Nose Reshaping Surgery?
Before undergoing rhinoplasty, patients should avoid smoking, drinking alcohol and taking blood-thinning medications like aspirin. During the consultation phase, Dr. Ereso will provide a full list of suggestions to ensure the surgery is safe and the recovery is as speedy and painless as possible.
Recovery And Results Of Rhinoplasty For Men
In the initial days following surgery, you will need to always keep your head elevated and take medication to moderate the pain. Most patients will choose to take 7-10 days off of work to recover and let the visible swelling subside. You will meet with Dr. Ereso multiple times in the months to follow to verify that your nose is healing according to plan and that there are no complications. Because the nose is especially sensitive, it may take as long as one year for the swelling to fully subside and the nose to settle into its final, intended position.
Risks And Safety Concerns Of Rhinoplasty For Men
Rhinoplasty patients are susceptible to infection following surgery, though the risks are low for those who follow the aftercare instructions. Some patients may experience some difficulty breathing.
Rhinoplasty For Men Alternatives
Strategically placed dermal fillers can replicate many of the changes that surgical rhinoplasty can achieve in a treatment referred to as "liquid nose job." The results from this injectable approach will last approximately one to two years, so patients will have to weigh whether the benefits of avoiding surgery are worth having it last not as long.
Male Rhinoplasty Costs And Financing Options
The average total cost of rhinoplasty is $9000, but since each procedure is personalized to the patient, the price can change depending on the extent of the surgery requested. During a consultation, Dr. Ereso will provide you with a complete quote specific to your nose. Our office accepts financing through CareCredit.